Missing a tooth can be challenging. It can affect your ability to perform regular tasks like eating and speaking, and it might even make you self-conscious about your smile. Fortunately, you don't just have to accept missing teeth—there are several options to replace missing teeth.
At Otara Dental, we can help you determine the best approach for your missing tooth or multiple teeth since every case is different. Read on to discover the best ways to handle missing teeth so that you can choose what is best for you.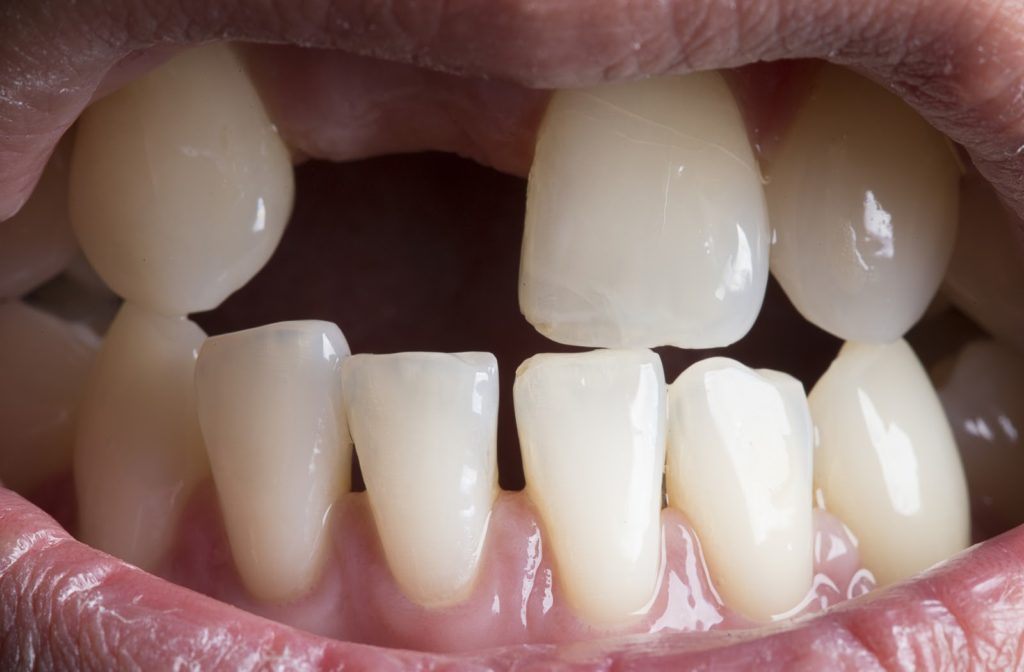 Common Reasons for Missing Teeth
People can experience tooth loss for numerous reasons, including:
Physical trauma caused by an injury.
Significant tooth decay, usually the result of cavities left untreated
Gum disease
Gum disease is the most common cause of tooth loss among adults, especially later in life. In one broad study, it accounted for over 60% of teeth lost—whereas tooth decay was responsible for around 25%.
Additional Risk Factors for Tooth Loss
Men over 35 are at higher risk of tooth loss than most other demographics. You may be even more likely to experience tooth loss if you meet any of the following criteria:
You do not brush your teeth regularly
You smoke (or used to be a smoker)
You have never had professional dental care
You have diabetes
You have high blood pressure
You have rheumatoid arthritis (there is some correlation between gum disease and rheumatoid arthritis as they share immunoinflammatory responses)
What Can You Do about Your Missing Teeth?
Numerous dental procedures can help you deal with tooth loss and regain confidence in your smile. Here are some of the most popular, along with notes on when each is most appropriate:
Crowns
Crowns normally go on top of damaged teeth to help protect them, but they can also be placed on dental implants. Crowns supported by dental implants are considered an excellent way to replace individual missing teeth.
Implants
Dental implants involve putting a permanent structure into the jawbone. They differ from dentures, which are removable.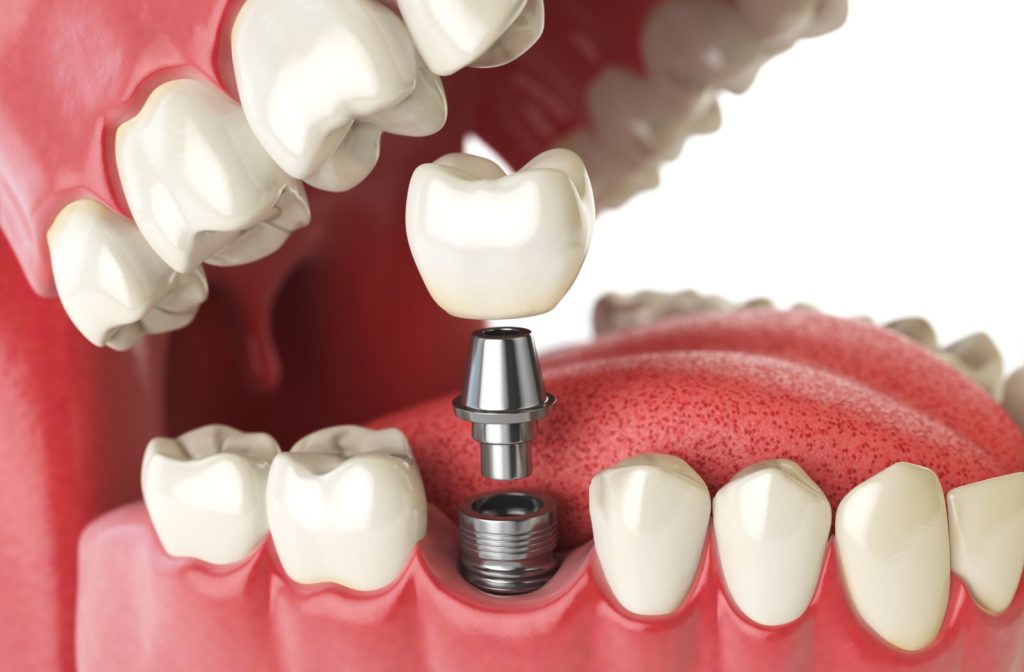 Many people find implants more comfortable than using dentures, which can stop fitting properly over time and must be taken out for nightly cleaning. However, to be a candidate for implants you must have healthy bone, since the implants will need to heal and integrate with your jawbone. Smoking and uncontrolled diabetes are also factors that can reduce the success rate of dental implants.
Implants can be used to replace a single tooth, several teeth or to help stabilize a top or bottom denture.
Partial Dentures
Partial dentures are made of a framework containing several artificial teeth and clasps to replace the ones you have lost. The clasps are made to fit inside your mouth, around the teeth you still have left.
Partial dentures may be less expensive than implants. However, partial dentures do not function as well as natural teeth. They are also less effective than implants at preventing bone loss, since the jawbone naturally shrinks away from areas where no teeth are present.
Complete Dentures
Complete dentures are for people who have no remaining teeth in their mouths. They are also commonly referred to as "false teeth", and are held in place by suction on the top jaw and are supported mainly by the remaining bone on the bottom jaw.
Some patients have several remaining teeth prior to having dentures made. In this case the dentist may use your existing teeth as a guide to make your dentures. The first set of dentures after the teeth are removed are known as "immediate dentures". They allow you to chew and function as you heal.
Once your gums and jaw tissues have healed well, your dentist will likely reline the denture as it will become loose as your bone heals. This generally happens about six months after your last real teeth come out. In some cases the immediate dentures need to be remade after the healing process (around 6-12 months).
Many patients find that their upper denture fits well and does not move significantly. However, dentures on the lower jaw do not have significant suction to hold them in place and do move with function. Some patients can benefit from an implant supported denture. Implants are placed in the jaw bone and the denture "snaps" onto the implants. This reduces movement of the denture significantly.
Choosing the Best Way to Replace Your Missing Teeth
If you haven't actually lost any teeth and are simply trying to cover up damage or discolouration, we recommend traditional crowns. If you have lost one or two teeth, we recommend crowns supported by dental implants to prevent bone loss in your jaw.
Partial dentures can be a fast and cost-effective way to compensate for a small number of missing teeth, and are a strong choice for people whose jawbones cannot support implants.
Patients that are in need of a denture or already have a denture that is loose may benefit from an implant supported denture. Most patients with complete dentures also benefit from having their dentures relined to help keep them fitting well.
If you still have questions about how to handle your missing teeth, contact your dentist today. They'll be able to guide you through your options and help you choose the one that's right for your needs.