Who doesn't love beautiful, white teeth? Almost no one, that's who. That's why people have been finding ways to whiten their teeth for over 4,000 years. Fortunately, whitening methods have become much more effective (and pleasant) since then.
However, not all modern methods for whitening teeth produce the same results. Strips, gels, toothpaste, and bleaching procedures all offer different whitening levels — and may pose various challenges to those who use them. Read on to learn what distinguishes them from each other so that you can choose an effective whitening solution and support your dental health.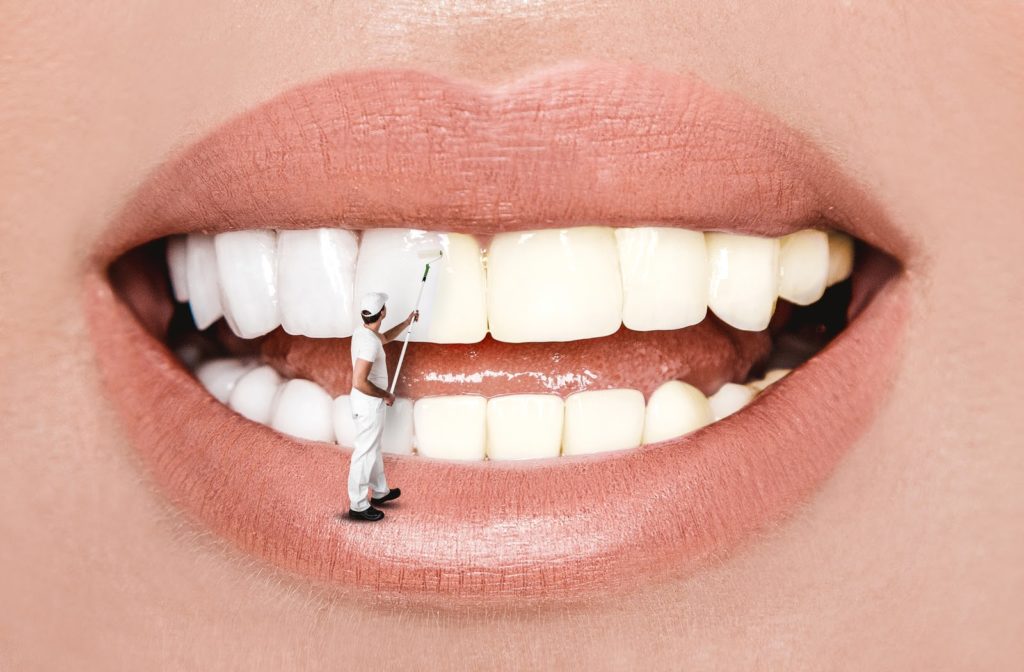 Comparing Modern Whitening Tools: Strips vs. Gels vs. Toothpaste vs. Bleaching
For this comparison between different whitening methods we focused on several criteria: effectiveness, cost, and potential challenges or side effects. Here's what we found:
Whitening Strips
These over-the-counter products are relatively affordable and extremely accessible, but consumers should be careful when choosing them.
Cost: Whitening strips usually cost between $35-$70 and can be purchased at most drugstores. The strips are single use and usually more than one is needed to cover the top front teeth that are visible when you smile. They are not as cost effective long-term.
Effectiveness: it depends. One clinical study found that whitening strips brighten teeth by one or two shades, but some dentists claim that their effects are limited primarily to teeth in the front of the mouth as the strips do not cover all of the teeth. Different brands, of course, are likely to vary in their results.
Risks: most whitening strips use hydrogen peroxide, which can cause some temporary sensitivity. Patients with exposed root surfaces or dentin due to grinding are at increased risk of developing sensitivity.
Whitening Gels
Many whitening gels can also be purchased over the counter, generally as part of a home whitening kit. Gel-based whitening solutions cost about the same amount as strips and may come with a tray to hold the gel.
Cost: Gel-based whitening kits have similar prices to whitening strips since the most significant difference between them is how you apply each one. Both use hydrogen peroxide, but strips stick a thin layer to the teeth while gels are applied via brush.
Effectiveness: it varies depending on the brand. The same study that found whitening strips brighten teeth by one or two shades found similar results for gel products. Gels that do not have a tray to hold the gel are likely to be less effective as the gel will wash away with saliva present in the mouth.
Risks: Similar to whitening strips, patients can expect some temporary sensitivity while they are whitening.
Toothpaste
Whitening toothpaste is significantly more affordable than all other methods on this list, including strips and gel-based kits. However, whitening toothpaste is generally only useful for removing surface stains — it doesn't improve a tooth's natural colour.
Cost: very low. Whitening toothpaste usually costs about $10-$15 per tube.
Effectiveness: most whitening toothpastes use abrasive materials to remove surface stains. As we've said, this won't change the colour of your teeth — but if you drink a lot of coffee or tea, it could mitigate their effects.
Risks: whitening toothpaste contains abrasives such as calcium carbonate to "scrub" stains off your teeth. Each type of commercial toothpaste comes with an RDA (relative dentin abrasion) value. Any toothpaste with an RDA value of less than 250 is considered safe to use every day. However patients with existing tooth wear and exposed root surfaces should avoid abrasive whitening toothpaste.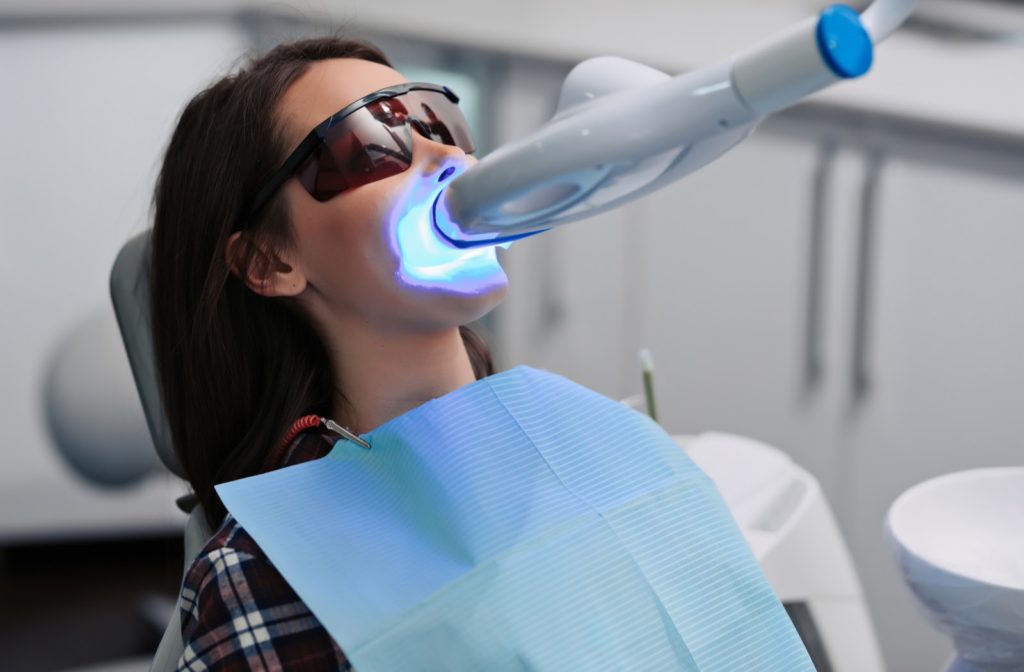 Bleaching Procedures
Cosmetic dental procedures to whiten teeth are usually the most effective. These bleaching procedures use either hydrogen or carbamide peroxide. Some offices offer in-office whitening procedures with a high concentration peroxide gel. This can yield fast results but does increase chances of tooth sensitivity significantly. The most effective option that has a lower risk of sensitivity is at home whitening using custom made whitening trays. The patient places gel into the trays at home and wear them a few hours during the day or at night time. Most patients can whiten by several shades in two weeks with limited temporary sensitivity. Most patients can achieve shades whiter than what we see in natural teeth.
Investment: higher initially however the custom trays will last for many years if they are taken care of and no major dental work is complete. At Otara Dental we charge $350.00 total for upper and lower custom trays and 12 tubes of whitening gel. Patients can purchase more gel in the future for touch ups for $10.00 per tube.
Effectiveness: most effective option with limited sensitivity as compared to in office whitening treatments
Risks: Prior to making a custom whitening tray your dentist will examine your teeth to confirm that you are a good candidate for whitening. Patients that have active tooth decay are not candidates for whitening. There is some risk of temporary sensitivity while you are whitening. Using a sensitive tooth paste such as sensodyne can help with this.
Choosing the Whitening Option that's Best for You
Since all whitening products can vary in their chemical concentrations, the best idea is to speak with your dentist about any whitening products or procedures you are considering so that they can provide you with expert advice.