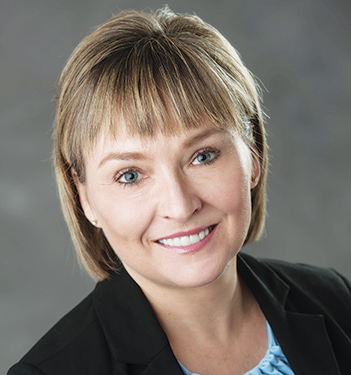 Dr. Sherry Dick graduated with distinction from the University of Saskatchewan Dental College in 1988. In 1992 she graduated from the first American accredited cosmetic dentistry program at Case Western University in Cleveland, Ohio. Dr. Dick worked in private practices in Saskatchewan and Edmonton before starting her first St. Albert Dental practice in 1997.
Dr. Sherry Dick has employed many of the technologies that have emerged since then such as Invisalign, tooth whitening, computer-generated Cerec crowns, digital x-rays, intraoral cameras, Botox™, The Wand for comfortable injections, and Velscope oral cancer screenings.
In Dr. Dick's opinion, one of the most exciting breakthroughs has been the ability to straighten teeth with the Invisalign system.
Dr. Dick is a member of:
The American Academy of Cosmetic Dentistry
The Northern Alberta Computerized Dentistry Association
The Alberta and Canadian Dental Associations
The Edmonton and District Dental Society
Dr. Dick lives in St. Albert with her husband. They have two grown children, Jessica and Carson. In her spare time, she enjoys reading and gardening.