Your oral hygiene is important, and sometimes that means having to pull a tooth. Tooth extraction is a procedure that your dental professional can do with the use of sedation dentistry if you're anxious.
A tooth may need to be pulled for many different reasons—whether you have crowded teeth, an infection, or need your wisdom teeth taken out, extracting teeth can help preserve your overall health.
Let's explore different reasons why your tooth may have to be pulled, including how your dentist can help.
Reasons for Pulling Your Teeth
Knowing when a tooth has to be pulled comes down to having regular exams with your dentist. Your dental professional wants to save your teeth whenever possible, but sometimes a tooth extraction is necessary to help preserve your oral health.
Overcrowded/Misaligned Teeth
Your dental professional may consider pulling out your teeth when there is not enough space in your mouth to move misaligned teeth forward during orthodontic treatment. Impacted teeth that have grown irregularly into improper positions need to be pulled for your teeth to function correctly.
Fractured Teeth
A fractured or cracked tooth can occur because of age, tooth grinding, trauma, and other factors. You may notice pain, swelling, and sensitivity as symptoms when you have a fractured tooth. Fractured teeth can sometimes be saved, but in some cases, your dental professional may have to remove the tooth to preserve your oral health.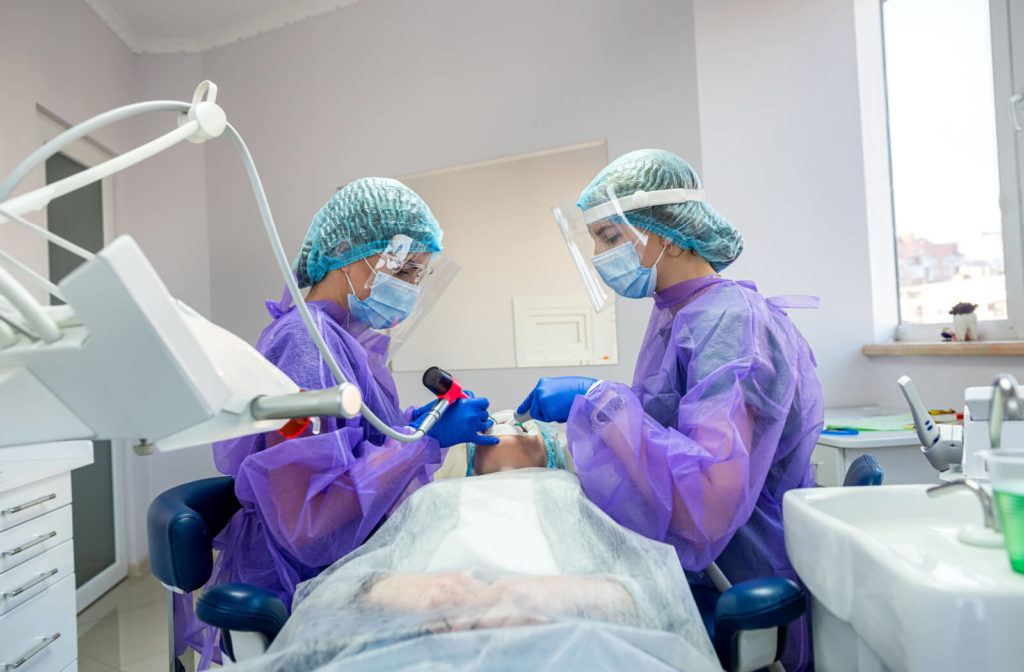 Wisdom Teeth Removal
Wisdom teeth are the third set of molars located in the very back of your mouth. These teeth usually appear during the late teen to early adulthood years.
If a wisdom tooth does not have enough room to break through the gums, it can become impacted and cause issues. Impacted wisdom teeth are susceptible to disease, tooth decay, and other problems.
If your impacted wisdom teeth are causing symptoms and other dental issues, your dental professional may recommend taking them out surgically.
Gum Disease
Loose teeth caused by periodontal (gum) disease can result in the tooth being removed completely. If gum disease is not caught and treated early, it can result in a serious infection and affect the gum tissue and bone that hold your teeth in place.
It's crucial to practice good oral health habits by visiting your dentist for regular exams and cleanings and staying on top of your daily brushing and flossing!
Recovering from Your Tooth Extraction
Following a tooth extraction, it can take a few days to get back up to speed. The following tips can help you manage the recovery period smoothly:
Apply an ice pack for 10 minutes at a time to reduce swelling
Take any prescribed medications on schedule
Give yourself time to rest and relax for the first 24 hours
Avoid using a straw after getting your tooth pulled
Avoid smoking
Eat soft foods like yogurt, pudding, and applesauce
Brush and floss your teeth as you usually would, but avoid the extraction site
Your dental professional is in your corner to help guide you through a tooth extraction when you have a tooth that needs to be pulled.
Preserving Your Oral Health
Your teeth are precious, and preserving your oral health is an ongoing process. If your teeth need to be pulled due to fractures, wisdom teeth complications, or even gum disease, your dentist can help!
Book an appointment with our team at Otara Dental and stay on top of your oral hygiene today!