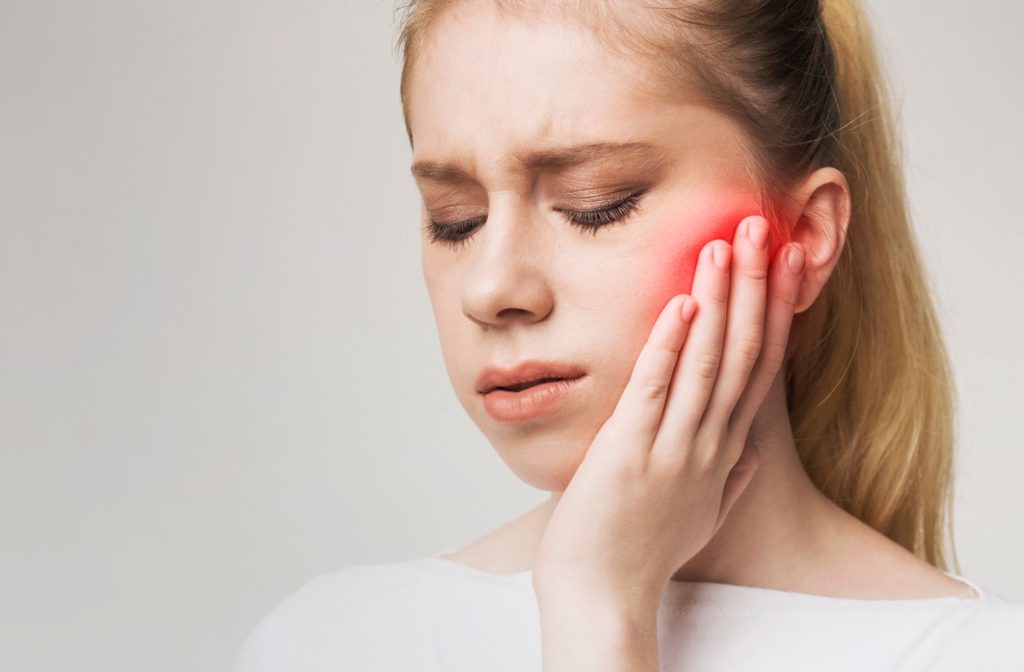 What is TMJ?
The temporomandibular joint (TMJ) is like a hinge that connects your lower jaw to your skull. The joint is unique because it allows movement in 3 dimensions so you can eat, talk, and yawn by moving your jaw up and down and side to side. Unfortunately, it is also very tiny and susceptible to problems.
Disorders of the jaw joint are called temporomandibular disorders(TMD). People commonly refer to TMD as the joint itself, or TMJ.
Common symptoms of TMD include:
Pain in the face, jaw, or around the ears. Pain can also extend to the neck and shoulders.
Headaches
Ringing or stuffiness in the ears.
Difficulty opening your mouth wide.
Having your jaw "lock" in an open or closed position.
Clicking, popping, or grating sounds when you open your mouth.
Difficulty chewing or uncomfortable bite
Swelling on the affected area
Why Does it Hurt?
TMD can cause significant pain and discomfort and can last weeks or become chronic with flareups that can last for years. Common causes of TMD are:
Grinding or clenching your teeth (Can result in joint damage and muscle tension)
Arthritis or other diseases in the joint
Direct injury to the jaw/joint – bumps, sports injuries, car accidents
Do I Need Treatment?
TMD varies from person to person, with some cases being more severe than others. Since mild cases can become more severe and chronic, you should contact your dentist for an evaluation.
Some cases may be relieved through over the counter medication, soft diet, physio and massage. Many times a nightguard that controls clenching and grinding is very helpful. For cases where these measures are not successful, Botox can be an additional therapy that works very well.
What is Botox & How Does it Work?
Although Botox is commonly used as a treatment for cosmetic reasons, like fine lines and wrinkles, it can be used to treat many muscle-related disorders, including TMD. It works by relaxing the jaw muscles that are connected to the jaw joint. The procedure is quick and efficient and should take no longer than 30 minutes. Your dentist will inject Botox into the clenching muscles of the jaw and temple and possibly other injection sites depending on your symptoms.
Botox is a safe and effective form of treatment for TMJ disorders. Your dentist will be able to answer any specific questions you may have related to the procedure.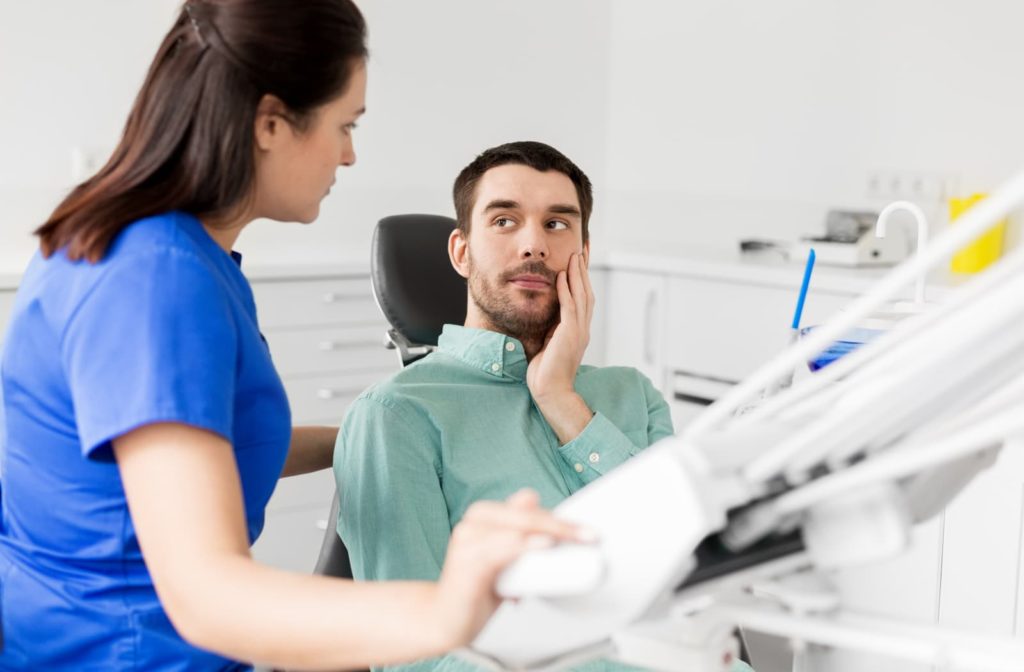 Does Botox Help TMJ (TMD)?
When used for TMJ-related muscle tension, Botox is typically injected into the muscles of the jaw to reduce their activity and help relieve symptoms. Here's how Botox may potentially help with TMJ:
Muscle Relaxation: Botox can reduce muscle contractions and spasms, which can be helpful for individuals with TMJ-related muscle tension and pain. By relaxing the jaw muscles, it can reduce pain and improve jaw movement.
Pain Relief: Botox injections may provide relief from the pain associated with TMJ, particularly if the pain is due to muscle tension or muscle-related issues.
Limited Range of Motion: In some cases, TMJ can restrict jaw movement. Botox injections can help improve the range of motion by relaxing the muscles that are causing the restriction.
Should You Trust Your Dentist as a Botox Provider?
Your dental professional is required to go through rigorous training to be certified to administer Botox. Your dentist also knows your medical and dental history and can provide a knowledgeable recommendation for treating TMD and other oral discomforts. At Otara Dental, Dr. Sherry Dick is trained in administering Botox as a muscle-relaxing treatment to mitigate symptoms of TMD.
Getting Botox treatment from your dentist can also add a level of convenience, as you can source a regular checkup, cleaning, or other services at the same time.
If you're interested in Botox and whether it's right for you, please reach out to your dentist for a consultation and exam.